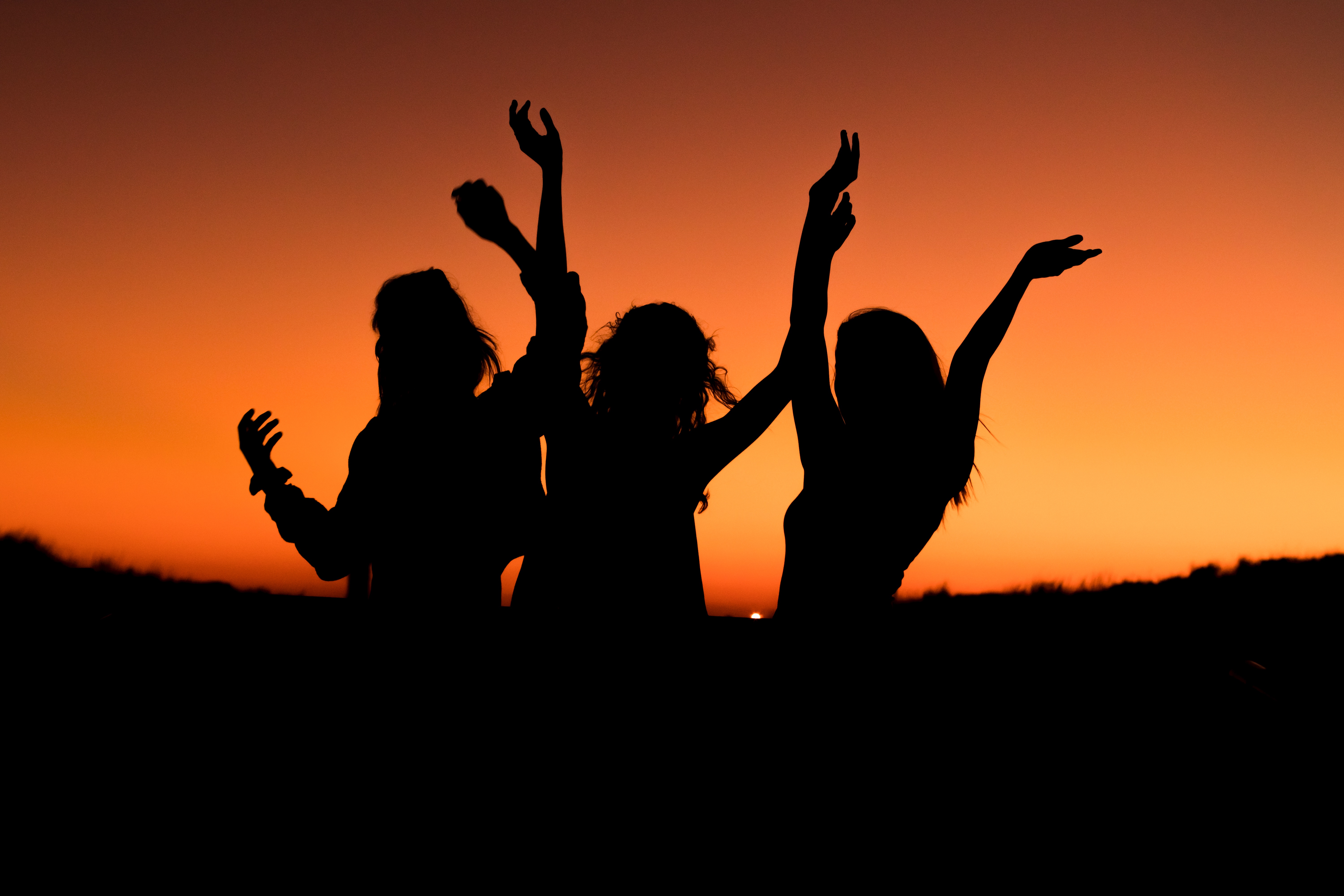 For some reason I've always held myself to a ridiculously high standard.  I wanted my house to be spotless and the discipline to be firm. I wanted order which translated into control.  I didn't  have military precision happening by any means, but I wanted my kids to do their chores, brush their teeth, do well in school, be polite and be involved in some sort of sport.  Looking back on it now I can see that I had this belief that if the kids hit all the markers I was somehow creating a successful future for them and somehow that meant I was doing an amazing job!  I was a success!  For a lot of people this works out and their kids grow up and get corporate jobs and get married and have a family.  I see all their proud moment posts on Facebook so it must be true!  I was living in this paradigm of what success looked like on the outside with very little regard to what success looked like for me personally.
I have such a different perspective on success today than I had then.  First and foremost, I realize that we are all just doing our best and some days that means accomplishing literally nothing other than making sure my dogs get out for a walk and take out for dinner.  Other days I'm working furiously and paying bills and cleaning and cooking, working and going to Yoga and feeling like I am Wonder Woman on crack!  What I've realized is I need to cut myself some slack. We can't all be superstars.  We can't all be wearing size 2 jeans, although the clothing ads would suggest otherwise.  I'm short, I'm roundish, I have untamed hair that makes me look like a troll in the morning when I wake up.  Perfection is an elusive goal I had been chasing my whole life until one day I woke up and realized it doesn't exist.  I had been beating myself up for not creating what society would consider perfection and I didn't even buy into what that looked like anyway.
I decided to change my standards.  Success to me started to look like finding joy. I started doing less chores and let the house slide.  I started spending time with friends instead of worrying about crafting model children.  I kind of gave up because it was just too damn hard to keep all those plates spinning and do it well.  I was tired! I just raised the white flag and surrendered.  Not the white flag of surrender where you lose, but the white flag of surrender where you just stop swimming upstream and accept whatever happens.  Worst case scenario is the kids die, but fortunately aside from a few close calls with my older son we are all alive so that's a win.  Everyone these days is under so much damn pressure. Pressure to make money, make sure their kids are making money, doing something worthwhile or at least something cool like semester at sea and traveling the world or going on some church missionary trip to build houses in Tanzania or locking down that corporate job and marrying a blonde goddess.  World travel and athletic achievements for my friends is common. Maybe I should just get off Facebook altogether but then where would I post my blogs?
Success to me is helping someone out.  It's helping someone transform their life through coaching.  It's raising someone's vibration and allowing them to shed the karmic density and debris to allow them to shine fully and accelerate their life path.  Success to me is cleaning up my old dog's barf on the carpet and not leaving a stain.  Success to me is finding compassion towards someone who is mad at me because of some bullshit story they are telling themselves about me, or maybe just being there for a friend in need.  Success to me is just cutting myself some slack and doing my best, whatever my best is for today.  Sometimes I am a total rock star and I'm going to own that, but sometimes I'm pissed off and saying fuck way too much all day long and eating copious amounts of chocolate and these delicious honey waffle cookies from Whole Foods like there is no tomorrow.
I used to really care about what people think, now I just don't give a shit anymore because the truth is I'm a good person and my entire life purpose is to help humanity in any way possible.  I know the truth about me and anyone's opinion of me is just that, an opinion.  The thing about being intuitive is, I know what the true emotion is behind that carefully worded text, or the sudden lack of communication.  I know what you are really feeling while you are smiling and saying I'm so happy for you!  I know, because I have this bullshit meter that is pretty spot on.  So, let's keep things real.  Let's just do our best every day and give ourselves a break if something or someone isn't meeting our standards including ourselves.  Let's just be kind to ourselves and just for today know that we are doing our best under the circumstances.
It's OK to be you.  It's OK to be overwhelmed or pissed off or whatever!  It's OK not to hit the mark.  I'm here to tell you the world will not stop turning.  Maybe the people doing the judging don't deserve to be in your life and if you are judging yourself, you might want to rethink your relationship. The most important person in your life is YOU!  You of all people need to be on your team.  Life is hard enough with everyone else out there throwing in their two cents including that bitch in your head saying negative things to you about you!  Let's create awareness around what it looks like to be kind to ourselves.  It is giving yourself permission to fall short.  Remember, if you are alive today it's a win!