Finding The Path of Me Book
After many years of living a completely unconscious life, doing to much for others at my own expense, and struggling with perfectionist and codependence issues, I found myself at a nexus point.  My soul was dying, and I had lost myself.  This pivot point was the beginning of my ascension journey and what I thought was an attempt to live my best life unexpectedly turned into a spiritual awakening for me.  I wrote "Finding the Path of Me" to help others who are on their own personal/spiritual growth journey.  I had no one to guide me towards enlightenment so my personal experience and intuition is what I had to rely on.  It was like navigating by the stars, traveling with faith.  This book is about the steps of awakening that I experienced and the personal growth I experienced through Marconics Energy Healing, becoming an energy healer and ascension coach myself, and returning to my soul Sovereign Self through these experiences.
What you will learn by reading this book is how your current beliefs and behavior patterns were formed from your family of origin story.  You will understand how your ancestral patterns are influencing your choices, core beliefs, and relationship with yourself.  There are journal prompts to help you go deeper into your current situation and feelings and perhaps help you to understand all of it is a result of your social and family programming.  We repeat what we learn. The tools offered will help you to choose you, to know that it's possible to rise above the chaos and release fear and the victim mindset.  My story is a template to show how I gained spiritual mastery of myself and am now creating a 5D life, one that is infused with my energy and light, and creating a flow of abundance, love, and joy I never thought possible for me.
My story will resonate with anyone struggling to find their authentic self, to have the courage to show up as the worthy, empowered, light beings that you are. This is a call to those who have dimmed their light and hid in the shadows because they were afraid to shine. Now is your time to come forth, to answer the clarion call and say "Hineni" which literally means "I am here," regardless of where you are on your journey. This is a story to assist those being emotionally tossed on stormy seas, those who have a knowing that they are far greater than they appear to be, and who are ready to step into the roles they have agreed to play at this critical time in Earth's ascension. My book will guide you through the stages I went through, and although your path and journey are your own, it will be a touchstone for those who feel lost and untethered. Remember, we all must go into the chrysalis and breakdown to transform into the butterfly. It is time for you to spread your wings and fly.
THE JOURNEY BEGINS THE MOMENT YOU CHOOSE YOU
What you will learn from this book:
How your family of origin story will impact your adult mindset and behavior patterns

An understanding of energy, frequency, and consciousness and how it affects your life

The process of healing emotional wounds, shedding and releasing what no longer serves you and how it will raise your vibration

How to love yourself and align with your truth to live an empowered and authentic life
Rave Reviews About the Book
Rarely have I read such an exquisite blend of vulnerable revelations and shiver inducing inspiration of what's possible when we choose to embrace our growth. Wendy's journey is a gentle yet bold invitation to claim our ascension. You will feel the change as you read it.– Allana Pratt, Intimacy Expert
This heart-led book manages to beautifully balance being of an ethereal quality while being down to earth. It's conversational, rendering one to feel as if in a cozy cafe having a deep conversation with a good friend. Wendy is relatable and candid about her inner world, which in turn, allows the reader to not feel alone while trudging up the mountain of self-discovery. I felt seen. Her gentle approach to pointing out areas of my own unconscious behaviors that I was ready to shed, is efficient because she is not preaching to nor shaming anyone – she is simply telling her story. The book is unpretentious in breaking down concepts by painting simple analogies my favorite being the bowling ball one, it's definitely a go-to whenever I notice I'm being hard on myself. This book is a call to do the work, even when the going gets tough, be unapologetically and lovingly true to YOU vs society's programming. Simply put, it's a celebration of self-love, and I invite you to join the party.– Elizabeth Torres
Wendy's new book is a treasure for your soul. She offers deeply insightful guidance about illuminating and carving your own path to true sovereignty and personal empowerment in life, (and she weaves in her own life stories as examples of how our inevitable painful life events and daily challenges can be recognized as opportunity and then faced with grace, balance and courage). It is a tool for lasting and genuine transformation that left me resonating with the joy and power of who I am! Buy the book my friend….– Kim K
Wendy, in her book, 'Finding the Path of Me', explores her spiritual journey with love, courage, and grit. It is a privilege for me to witness Wendy's transformation. As her story unfolds, the reader is treated to Pearls of Wisdom, which one can apply to their own path. I especially like that there are journal prompts at the end of each chapter. On pages 80-81 Wendy says, 'To own and claim myself required so much love', and so it is.– Georgette S
I enjoyed this book for multiple reasons.  Firstly, your very powerful frequency came through and it really set the tone for your written words.  I love your descriptions and I will never look at my Russian stacking doll the same way again.  I love your struggle even as it brought about this creation you put forth into the world. Your words reminded me that I had moments of not being so conscientious of my spiritual path.  I am thankful, this is the nudge I needed to push me to be more on task.  I began focusing on raising my frequency right away. Thank you!  I appreciate your journey and beautiful energy.– Stacy P
Beautifully written with heartfelt honesty! Wendy shares deeply personal experiences along her journey of ascension and connecting to her Sovereign Self. Her thought-provoking journaling prompts at the end of each chapter are invitations to open the door and look inside. If you are ready to 'go there', to begin your journey of awakening to remember who you are and why you're here, I highly recommend Wendy's book!– Susan MacFarlane
Wendy weaves the story of her life, her spiritual ascension and her journey towards self-acceptance and love into a captivating read that ultimately settles on a universal truth – the power necessary for us to have happy, fulfilling, and positive lives lies within us.  Through stories, she shares life experiences that led her down the path towards her higher self. The journal prompts at the conclusion of each chapter offer readers the opportunity to question their own thoughts and life experiences and reflect on how to break out of familiar habits that can become obstacles to growth.  I will be reading this again and spending more time with the journal prompts as I do.– Lori Barker
Wendy's book is deeply personal and inspiring. I felt her pain and her triumph. I could resonate and connect with her story, I also have two sons and there were so many synergies that reached deep into my soul. I'll be reading this one again and again – several quotes spoke to me, but the deepest was "It's OK to slide backwards into old habits, because we are all human, but staying down when we fall is a choice."– Mo Carter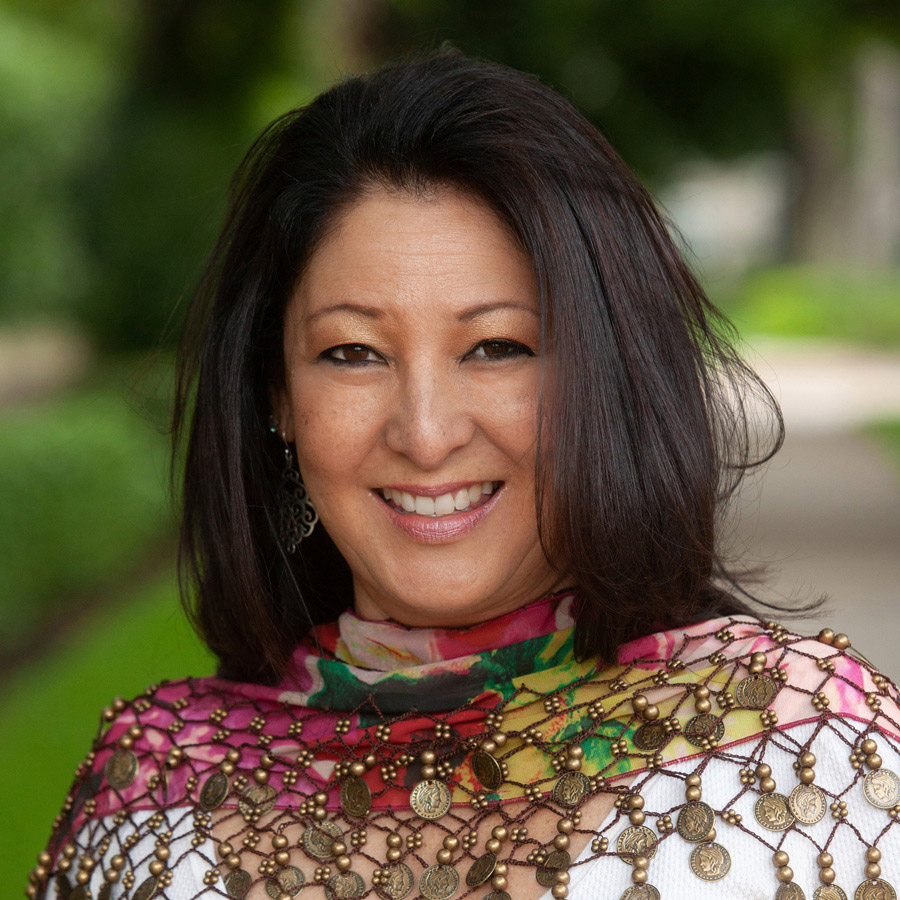 About the Author
Wendy Hutchinson is a Lightworker, Ascension Coach, Writer, inspiring Public Speaker, and Podcast Host of her show The Path of Me. Her YouTube Channel features interviews with guests from all walks of life who have overcome adversity to align with their highest potential to live their best life. She is a contributing author to the 2019 Inspirational Almanac, and author of "Finding the Path of Me," an ascension guide for those seeking spiritual growth and expansion. Her mission is to inspire people to connect to their higher selves and trust their own intuitive guidance as they awaken to remember who they are and why they are here.
Wendy lives in Houston, Texas with her husband, and beautiful Pit Bull Guts. She enjoys family time with her two grown sons who live nearby, all forms of creative expression, hanging out with friends, and travel adventures. She also has a love affair with chocolate which she offsets with an occasional yoga class and lots of dog walking.