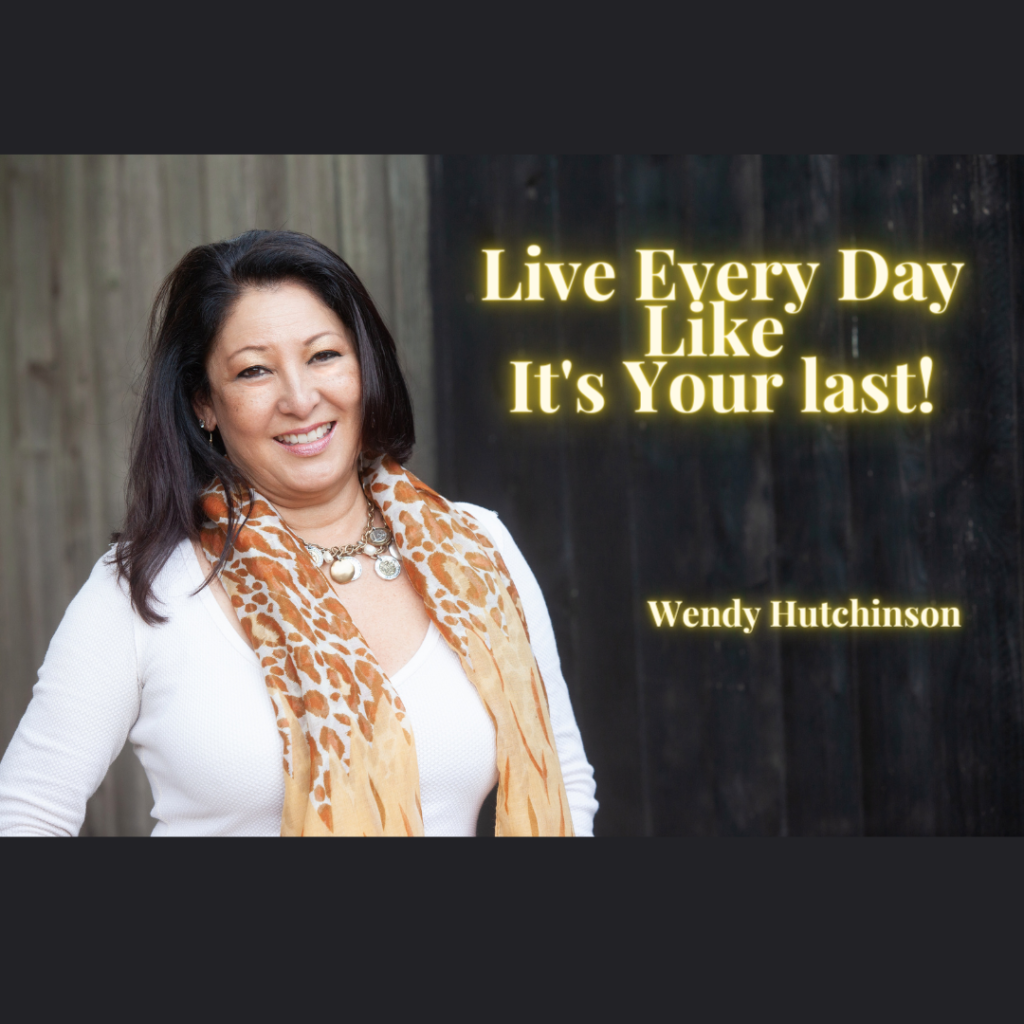 Over the summer I realized I was going through a huge shift in my life. I was practicing the art of detachment. This meant being extremely present in my daily life and releasing my attachment to the past and future. If every day is a springboard for creating an incredible future, in fact if every moment is, I must bring my energy and attention back to the here and now. This required a surrender of the past completely and conscious living in the present moment.
As I practiced this in my daily life, I noticed something. First, it was a very conscious way of living. When my son comes home from work to pick up his dog (who I babysit), I put down what I'm doing to spend time with him. We talk about his day, my day, the dog's day. We share a meal together and always part with a strong hug and me telling me I love him. It's important for the people I treasure the most to know that I love them. I'm not as present with my husband because we are together 24/7 during this pandemic, but I'm trying to be more mindful of making eye contact, connecting and putting the phone down. I'm doing the same when spending time with my friends and I feel more connected to the people I care about as a result.
The second thing I noticed was a healthy detachment from my family. This meant letting go of all agendas, expectations, and Ego I had around them. It was a complete surrender of my attachments to outcome, behaviors, mindsets, everything, and allowing everyone the gift of living their own life and finding their own way. This was powerful because there was no energetic over tangle of energy, just pure unconditional love. Unconditional love requires giving back everything energetically that does not belong to me. I released worry, fear, and the need to control anyone or anything. There is tremendous growth for people when you allow them to carry their own burdens and suffering. This is something that took years for me to master so to reach this milestone in my life was HUGE. My role is merely to hold space, love fully, and provide delicious meals and be present for them.
As summer turned to fall, I decided to live every day like it was my last day on Earth. It's amazing how I make different decisions when I approach life this way. Immediately there was no pressure to be anything, achieve anything, or be defined by anyone or anything. I know who I am and that is enough. There is no longer a need to be seen, recognized, or even heard. Focusing my attention on creating joy in my life is the priority. My husband and I went on two trips during this time and my level of bliss and contentment was off the charts. Everything flowed, we laughed, we spent quality time together, we had FUN! There was a time when everything was put off until the right time, well I decided the right time is NOW!
What I invite into my life seems to magically appear these days. I wanted to have more soul connection, a friend here that really gets me. The next morning, I got a call from a soul sister saying she and her husband would be here in Houston for 3 months for work! I was so happy and excited. She's coming over Friday to bake pies and decorate my Christmas tree with us and watch Christmas movies. My heart keeps expanding every time I manifest things by holding my frequency and aligning with the highest potentials for me in every moment. I wake up every day and ask the Universe what kinds of magic and miracles will appear for me today and ta da, something cool happens. Yesterday my Podcast guest showed up a week early on zoom, so we got to share an amazing hour talking about his life. It was the BEST!
Living my life like it's my last day on Earth means I pick up the phone and talk to friends, I don't just text, I don't blow off the call until later, I make it. I'm creating things like my new Ascension Coaching program. I'm excited to help people raise their vibration and shed density to go even higher and create a life that resonates with that high vibe! I eat the good chocolate, I love myself, I enjoy every human encounter. It's like I lived my entire life forgetting that life is precious and sacred. I feel like Jimmy Stewart in "It's a Wonderful Life" when he comes back to the house at the end of the movie realizing how beautiful his life really is. His perspective changed and mine has too.
Living like this is my last day inspired me to go through the house with a fine-toothed comb tossing everything out that I do not love. I'm sort of doing a KonMari on my entire life not just the physical things. I've been losing friends (it's OK, everything has a reason, season and a time), I've purged my entire closet twice and probably could give more away. I tackled my garage and organized all my sons' saved artwork, and papers and photos into boxes individually marked (I'm so proud of myself for being organized). I am gathering all those old video cassettes (even super 8 film) to be digitized — I've been wanting to do this project for over 15 years. After years of living my life with an agenda, now I have no agenda, I have never been happier. Somehow, more things are getting done in a short amount of time because of my intention and focus.
There is a lot of internal clearing for me. Clearing happens on multiple levels. There is energetic and emotional clearing, there is physical clearing, and mental clearing. What it feels like to me is a full release of attachments to everything that I thought defined me. I know who I am in this life and how I will walk through it. As things are released, I gain more clarity and have more knowing about who I am and where I wish to spend my energy. This has provided a huge shift inside and I feel like I'm now spinning dust into gold.
Take an inventory of all the things you are holding onto that no longer resonate with who you are today. Begin the empowering process of letting go. Become your best friend and advocate. Love yourself, treat yourself to yummy meals and delicious chocolates. Buy yourself flowers and live in the moment. Don't wait for a special occasion to do these things! You will find that you feel energetically lighter and you will begin to reconnect to your heart space. This is the command center for your soul, the space of all creation.
Living like today is the last day of my life has given me so much clarity around what matters to me, where my values are. It turns out my values are simple. They are Love, Family, Health, Purpose and Joy and that is it, anything outside of those values I've released. I spent my life living in the shadow of things I should be achieving and doing, and I will live the remaining days of my life doing things I love. The shift is profound and life changing.